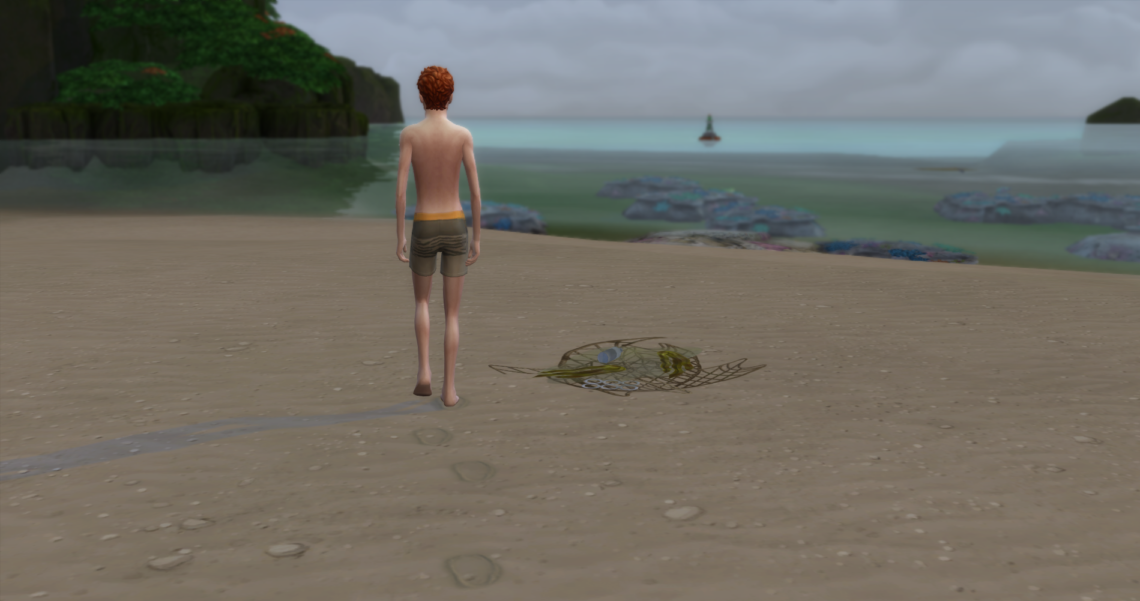 10. This must be paradise
Finn has started collecting plastic that floats everywhere on beaches and in the sea.
When he is done, he admires the sunset and he thinks that this must be paradise.
At night, Finn is awakened by a rippling sound … a water pipe needs to be repaired.
Now that Finn is awake, he might as well prepare breakfast.
Shortly afterwards, Naja wakes up.
Finn looks worried at his sister …. There will be no school today …It's easy to see that she has to stay in the shadows.

Finn intends to clean the beaches and the sea of all the plastic that floats everywhere.
Naja assures him that she can easily make the day go by reading and doing homework.

Finn starts right away.
After the sea, it is the beach's turn.
Now Finn is discovered by the conservationist and he praises Finn for his efforts.
Finn introduces himself and learns that the conservationist name is Makoa Kealoha.
Finn continues all day …
On the way up to the volcano, he finds a crystal he can sell for money.
The sun is setting when Finn returns to the cabin.
He stands for a long time watching the sunset …
This must be paradise on earth!