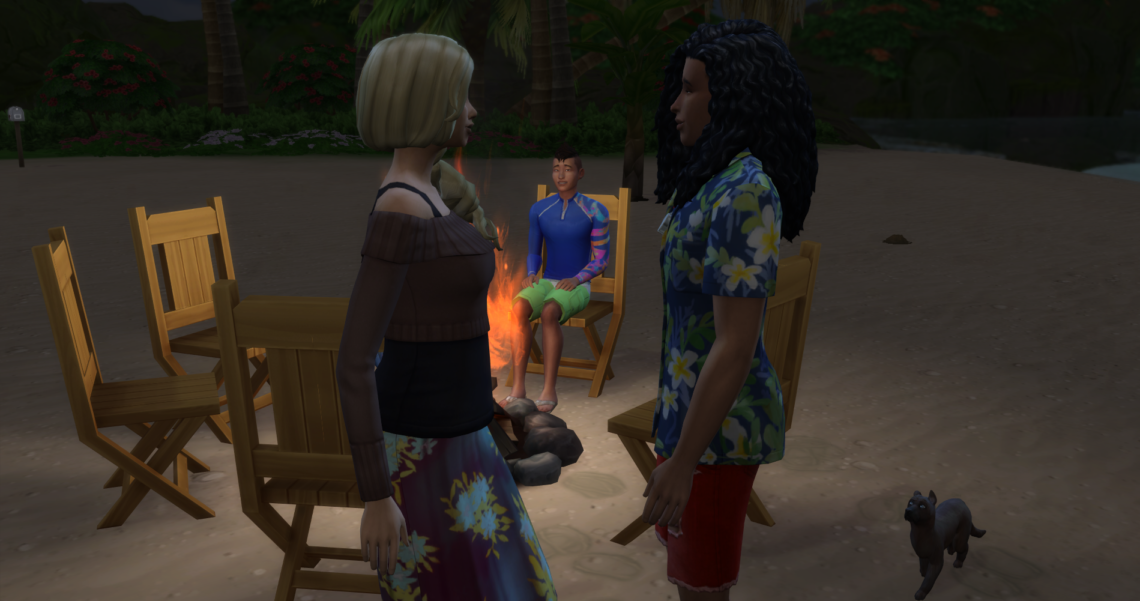 Love is in the air and the vibrations affect everyone nearby. How will Finn react when he discovers what's going on? We will all learn more about this in this chapter.
Naja enjoys Duane's attention.
She loves when he strokes her cheek and says she is beautiful.
The nourishment makes her shine and flourish.
It is midsummer and tonight Finn has invited two colleagues to visit.
Finn serves barbecue on the terrace before they gather around the bonfire on the beach.
After a time by the fire, Finn apologizes…. He is tired, but they must stay just as long as they want to.
They roast marshmallows by the fire….
… and tell each other stories.
Makoa observes Duane and Naja. The infatuation shines out of both.
Love is beautiful. Love is the elixir of life.
*****
Naja leans back casually in the water…. her life has changed so much …
It is like she has not been able to see clearly until now.
Finn has been through a long day of work. He has spent a long time collecting all the water samples. Now he is looking forward to come home and relax.
It is terribly late and Naja has not yet said goodnight to Duane….
…. and now Finn sees the tent! ….With horror he realizes what is going on!
The headmaster at the orphanage loved his plants and Molly from the garden association often came by to exchange experiences about botany.
But they also did other things than talk about plants …
Finn could not avoid seeing them as they sat close engrossed in each other on the couch.
What they did in the headmaster's bedroom, he could only guess at….
…. but he should rather have kept an eye on his boys…
Love makes you deaf! Love makes you blind! …… and the headmaster was completely blind to the danger of his carnivorous plants.
Finn stares in shock at Naja and Duane … and at this moment he fears losing his sister.