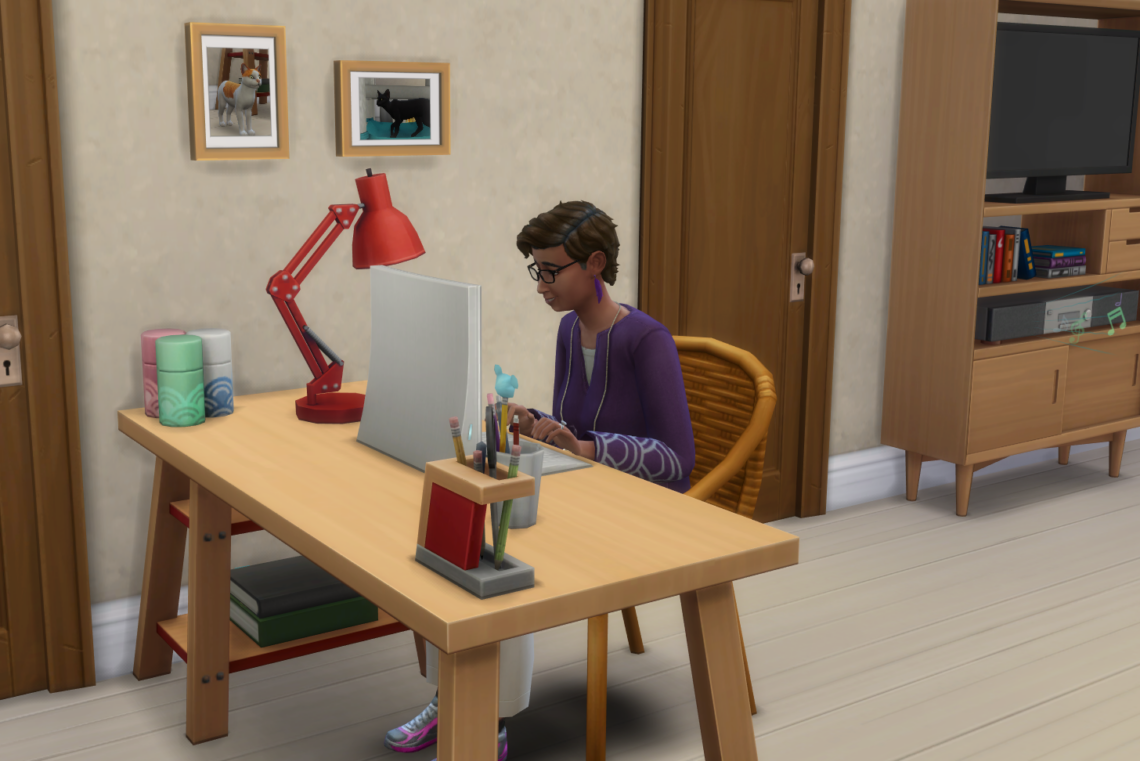 English is not my native language but I love playing sims and through it I have found a community across languages and boundaries. I like to follow Simlit stories and Sims Marchinimas … especially those who are a little quirky, creative and talk in pictures.
I love taking pictures while playing. When I later look through the pictures, stories start popping into my head.
I have been writing stories in a Danish Forum for several years. I like working with moods, colors and images
It's been two years since I published my first story in English. During that time, I find myself far more confident, and my writing style has therefore evolved a lot since I published the first chapter of A Turtles Journey.
I'm still evolving and I therefore hope you will forgive me any flawed language …… the stories are basically stories in pictures.
Welcome to my Sims4 world ❤
*****
Creative studio
Besides writing stories in the Sims universe, I have another passion….. I love to paint!
I love creative challenges and I have therefore used Sims4Studio to make some of my paintings for cc I can use in my game.
You can find some examples of my paintings in this section:
On the pages Buildings and Out of category you will be able to find other creative projects related to my Sims4 world.
Gallery ID: MonaSolstraale