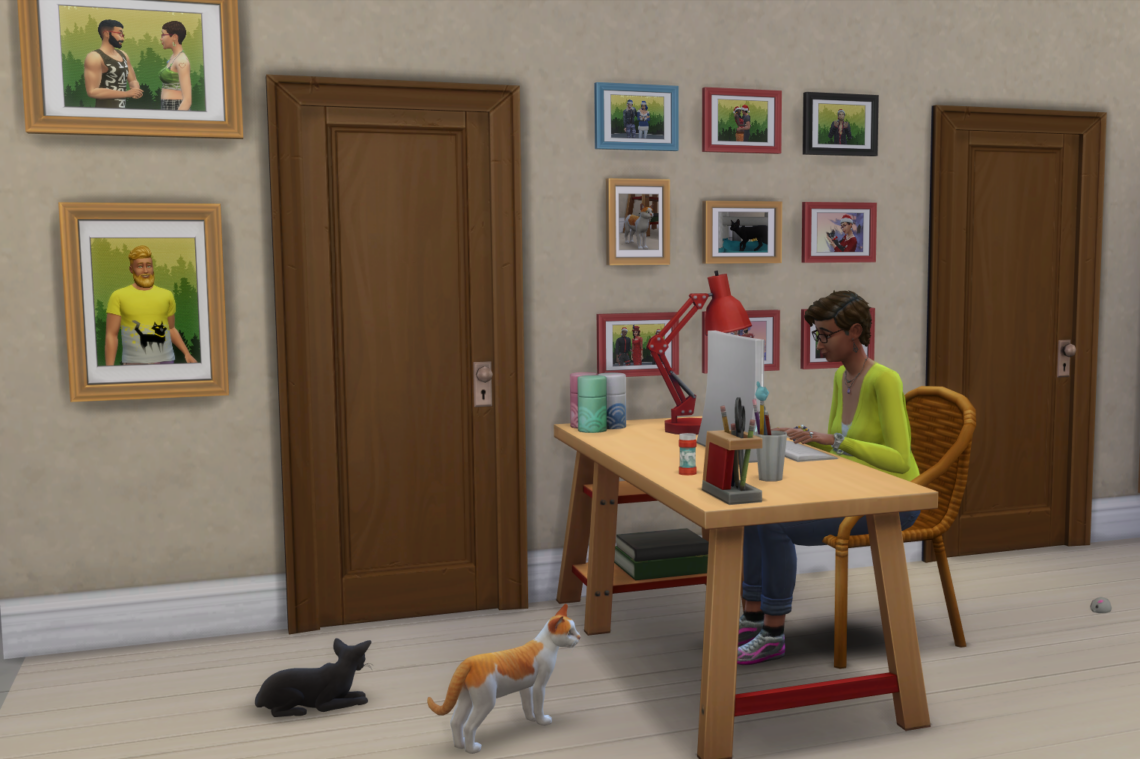 Dear reader
It has been many years since I was introduced to the Sims by my daughter. I immediately found it to be a fun and relaxing game that spoke to my creativity and fantasy. At first it was mostly buildings that caught my interest. I started looking at architecture with different eyes and found a fun challenge in recreating houses in my game.
I have always found great inspiration in communicating with other Sims players and it is in this community that I first came across the concept of Simlit. They eventually made me want to write and share my own stories. It really took off when Covid19 shut society down.
I play without Story Progression and in my current story without seasons. I find a few inputs from the game inspiring, but too much interference destroys my imagination and creativity. I love taking pictures of my sim characters actions. Later, when I look through these pictures, stories start to pop into my head. I use these images for illustration and inspiration.
My stories are primarily about relationships between people, friendships, love, lies and secrets. In short, life's important questions and choices, in a mixture of seriousness and humor. I find my inspiration in experiences from my own lived life, as well as literature, Simlits and movies.
English is not my native language. I am Danish and my first stories were shared in the Danish SimsForum many years ago. It has been three years since I published my first story in English. My writing style has evolved a lot since I published the first chapter of A Turtle's Journey.
I am still a work in progress, so I hope you will forgive me for any incorrect or strange language where it may occur.
Welcome to my Sims4 stories ❤
*****
Creative studio
Besides writing stories in the Sims universe, I have another passion….. I love to paint!
I love creative challenges and I have therefore used Sims4Studio to make some of my paintings for cc I can use in my game.
You can find some examples of my paintings in this section:
On the pages Buildings and Out of category you will be able to find other creative projects related to my Sims4 world.
Simlit and Machinima
Through playing sims, I have found a community across languages and boundaries. I like to follow Simlit stories and Sims Machinima. Especially the ones that are a little quirky and talk in pictures.
In Treasury you can find some of those who have inspired me to write my own stories.
Gallery ID: MonaSolstraale