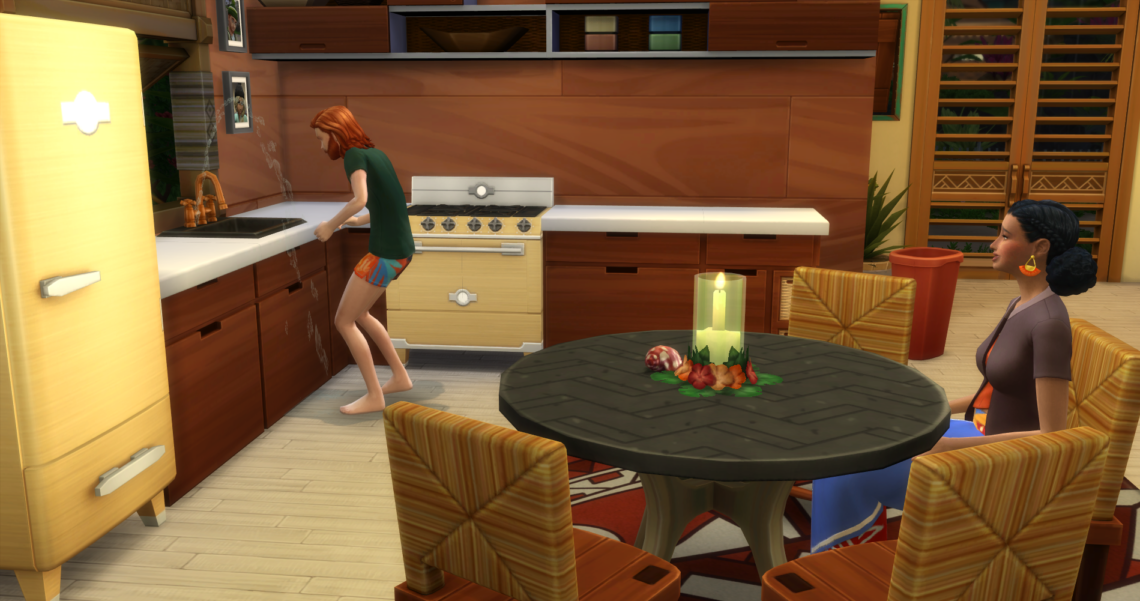 Right now, Finn does not have many difficult challenges.… The neighbors take care of the food and he feels comfortable among his friends. But his surroundings seem to have a topic to debate.
When Finn comes home, the neighbors arrive with food.
Finn welcomes them inside.
Imagine having your food served after a long and busy day.
The atmosphere is so warm and cordial.
Naja and Duane still cling faithfully to each other.
After dinner, Finn Bella gives a bath, after which he says goodnight and goes to bed.
Maria talks to Keala for a long time. She is such a wise and nice old woman.
At midnight, the neighbors finally begin to seep home.
Finn is awakened by a rippling sound…. Now the water pipe has gone once more, and Finn gets up to repair the sink.
Finn apologizes to Maria…. Old water pipes…. but luckily not something I can't fix.
Maria gets up helpfully and dries up the water.
Finn gratefully thanks Maria for the help and he says goodnight once again and goes to bed.
Soon he is sleeping heavily.
In Naja's room, Maria and Makoa are talking. I should not be able to say what the topic is, but they both look serious.
As the last one, Makoa lovingly bids farewell to Naja.
*****
NB: You may suspect that Makoa is a womanizer, but I can assure everyone that he has a very warm and loving relationship with his wife.