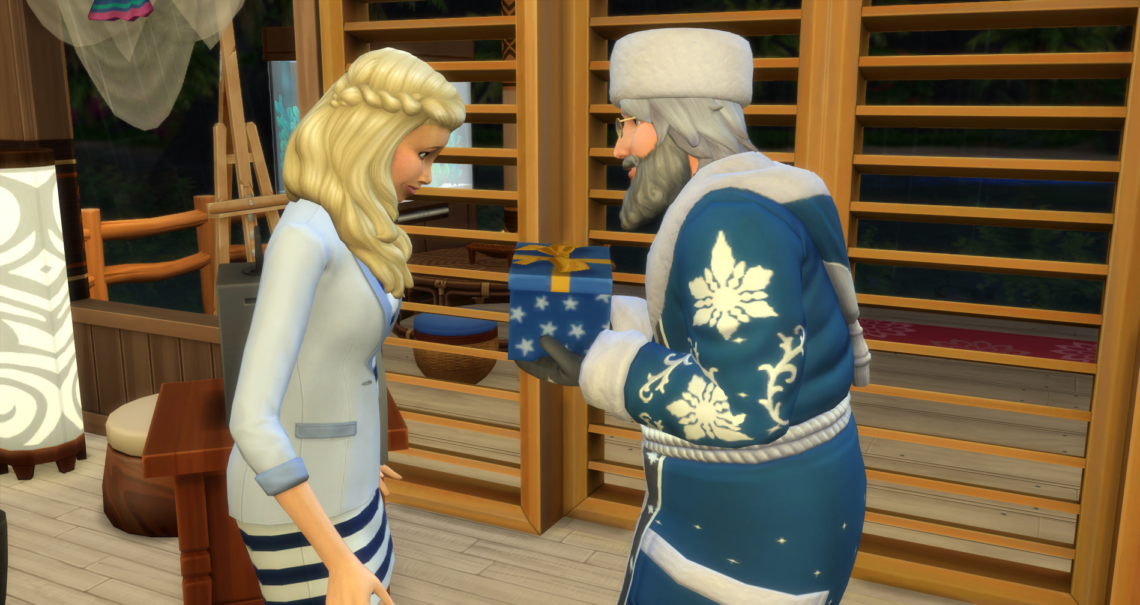 It has really become winter with cool air and heavy rain. It is to be celebrated with a Winterfest and Finn has invited all his friends. Later in the evening, another special guest arrives.
Finn is preparing the food for his party.
Makoa comes by and he kindly asks for Finn's visit to Maria.
I have invited her to the Winterfest, says Finn, slapping the turkey in the oven with great determination.
Naja has set the table and Makoa greets her with familiar warmth.
The guests have started to arrive. Finn stands nervously and squints at Maria
Suddenly he lifts a mistletoe over their heads ….
…. and then he quickly gives Maria a kiss.
Well done Finn! …. It was not that hard at all when you first got started.
Finn welcomes and wishes everyone a good evening.
The friends enjoy the food and talk together
Makoa praises the food…. It tasted great!
Naja finds gifts for the little girls.
Nani is Makoa's daughter and Lanuola is one of the girls from the boarding school who has followed Maria.
Suddenly an unexpected guest enters the door.
Finn kindly welcomes him.
He has gifts for Naja …
…. and he also gives Finn a present.
Later when the foreign guest leaves, Finn has forgotten all about following him to the door.
Right now, he has only a single person in his mind.