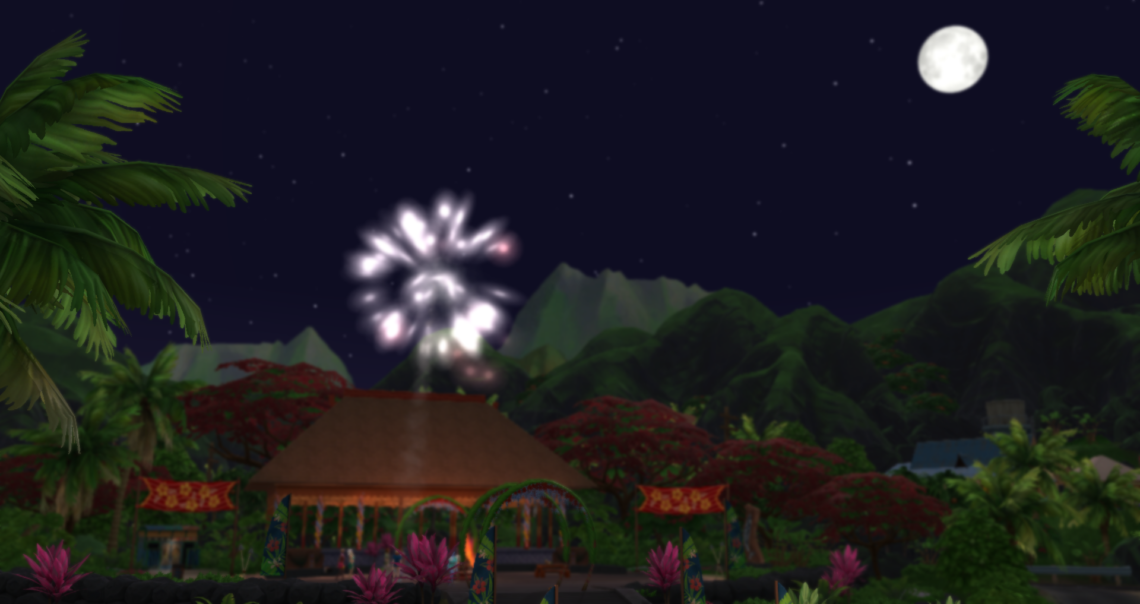 It's New Year's Eve and Finn has once again invited his friends. Finn has a lot to celebrate and this party gets a little out of the ordinary. The new year is on its way and with the turn of the year, he can look forward to a new and changed life.
Today the old year is running out and Finn is getting ready for another party.
As usual, both invited and random guests come by. It is the culture to welcome everyone.
The mood is high.
Finn looks at Lia. She had a difficult year.
Soon everyone gathers around Finn's small television. The countdown to the New Year has begun.
Everyone bursts into spontaneous cheers as the New Year bells ring.
Happy New Year!!
Now everyone greets those they love most. Duane has grown up to young adult and that gives the young couple some challenges. *
Finn looks at Maria and Lanuola.
Then he embraces this amazing woman he has now given his heart.
In the next moment, Finn gets on his knees and proposes to the woman he cannot live without.
It is like Maria has been waiting for this moment all along.
After this, the party continues until the bright morning.
Now the last guests of the night go home.
But it still takes several hours before Finn and Maria say goodbye to each other.
*****
Author's note: Now Finn and Maria's relationship has been established for everyone.
In the next chapter, we move a little further … or back. It depends on how you take it.
* I played without mods and therefore Duane and Naja can no longer practice their love.