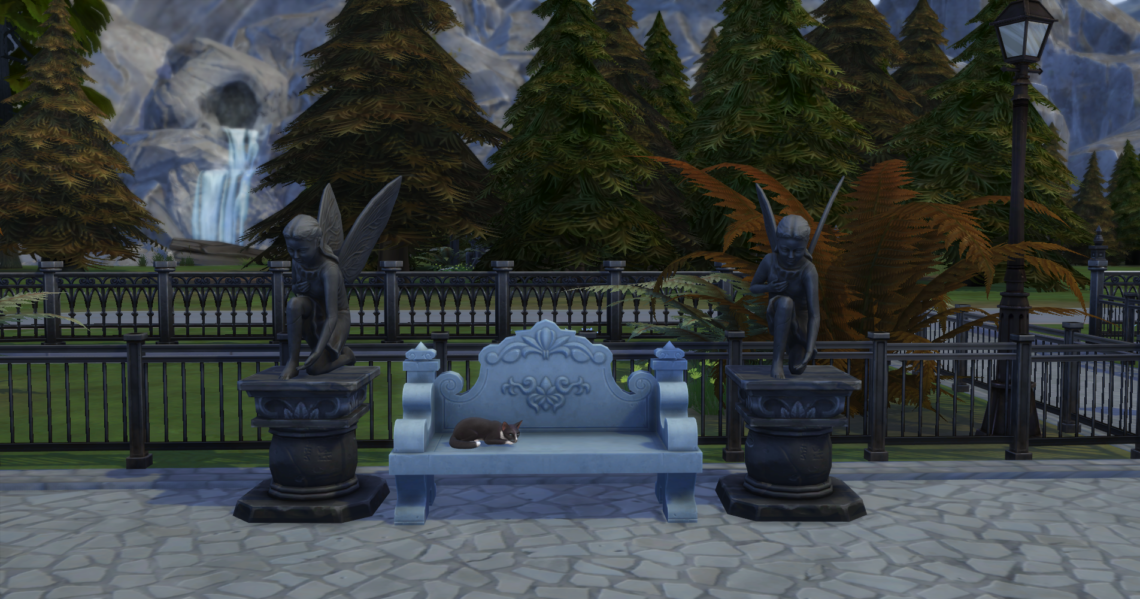 Tusnelda is in a really bad mood when she returns to the mine.
Everything seemed so perfect when we moved in here Trix … now I miss the light and the fresh air.
All the plants look dry and sad. They desperately need a helping hand and Tusnelda starts immediately to remove weeds and give them some water.
At least they missed her.
Trix goes on his own behalf and examines whether everything is still safe.
Tusnelda has found the researcher station in the basement. She will try to make some medicine for cat disease.
Stop Tusnelda! This looks anything but safely!
Tusnelda finds a book and tries to prepare for work tomorrow …. It's way too boring.
Now Trix has discovered a stranger intruding at the garden gate. He must warn Tusnelda!
Just relax Trix! It is the postman who brings a letter.
Tusnelda looks surprised at the letter. There are some seeds inside and the letter says that her house is registered as a vampire cave! …What!?
Tusnelda returns to her experiments in the basement.
It takes several attempts and it is not easy to find the right formula.
She works systematically and all results are carefully noted.
Tusnelda is in a slightly better mood as she finds something to eat.
She sits down in front of the TV, just in time to watch the cooking contest. But look at Trix… what's going on?
I wonder if you might have forgotten an important detail Tusnelda !? … Trix looks around. He can not spot his food bowl.
The cooking contest has to wait and Tusnelda hurries to find the food for Trix.
After this the evening ends in shared satisfaction in front of the TV.
Sweet dreams about herbs, insects, blue sky and green woods.
*****
The next morning, Trix still sleeps while Tusnelda goes to work.
Finally, he seems to be waking up.
Trix goes out into the neighborhood to look at the surroundings.
After a thorough fur care, it's time for a little nap.
Trix sighs heavily. Time feels long and boring. There are no unknown scents and no insects he can hunt.
It's getting dark and Tusnelda has not yet returned home from work.
Finally, Tusnelda comes home and she has been promoted, but even that does not seem to please her….
It's like the whole house is in a terrible bad mood.