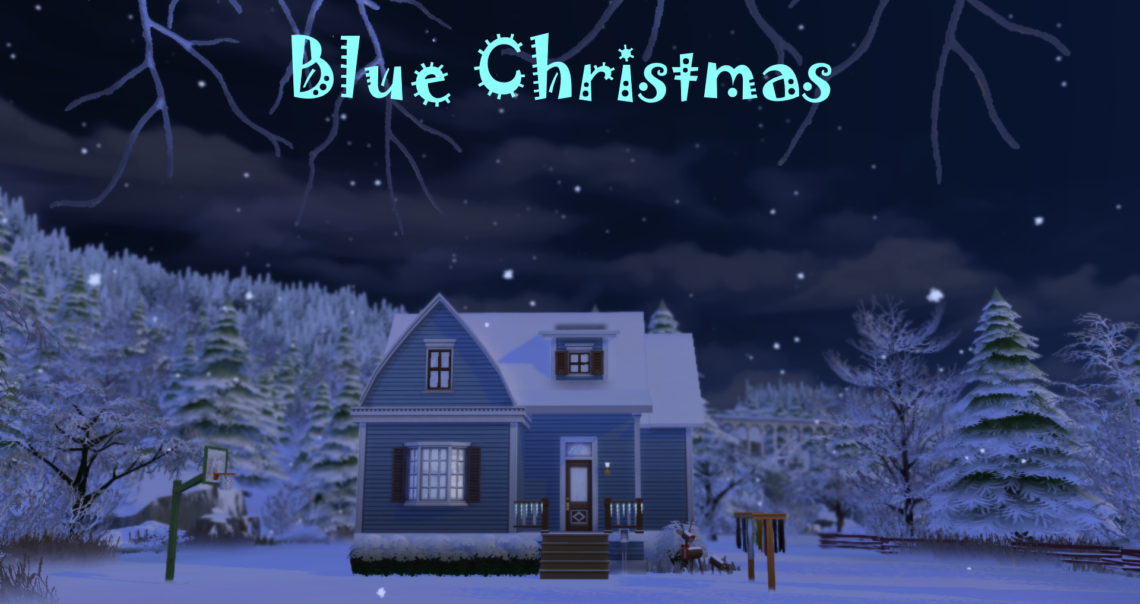 Today we get the opportunity to see what happens in Rasmus' dream.
Dreams have their own logic and therefore this chapter is also without conflicts. Maybe a little boring and predictable but when it comes down to it, I think we all dream of having a happy life with our loved ones.
**❤**
After Magic leaves the house, Rasmus sleeps heavily until the next morning.
He feels completely fresh and in a surprisingly good mood.
He goes to the mirror to see if he can find a change.
Aside from missing his worn nightgown, he sees no change … Nevertheless he feels exceptionally comfortable with himself.
Then he sees something in the mirror …
A tattoo! The crazy old woman has given him a tattoo while he slept. Wow! It looks so cool.
Rasmus sends Magic a kind thought …Thank you, your crazy old fantasist…..maybe you're a fairy after all?
He's hungry like a bear and he goes to the fridge to make some breakfast.
Then the door opens …
"Blue? Is it really you?"
"Hi Big Man. I got something for you" Blue replies teasingly after which she lifts a mistletoe over his head.
The kiss feels completely real
"I've missed you Blue!….I love you so!…. By the way, you're ice cold! Why are you standing outside without proper clothing?" says Rasmus, hugging her tightly into his arms.
"I do not remember Big Man! … I just suddenly woke up in the snow in my underwear" answers Blue.
"I love your underwear and I'm sure I know a good way to warm you up" whispers Rasmus with mushy voice.
Then they disappear into the bedroom for several hours. Let's give them some privacy for so long.
**❤**
It's towards evening before Rasmus gets up, driven by his hunger. He has not even eaten his breakfast.
Now she has woken up, the love of his life.
"I'm so glad you're back"
Blue decorates the Christmas tree.
It should turn out that Blue has another unknown talent. She can play the violin.
Brooke loves it and sings loudly along to the notes.
**❤**
Later, they go out into the snow to build a snowman together.
It's hard to comment on all these spontaneous kisses.
Suddenly Rasmus kneels and proposes to Blue.
Here we must remember that dreams have their own logic despite what we otherwise know about Blue.
Of course she says yes.
Who would just say no to a big strong man like him?
They are the only ones that exist in this enchanted snow-covered world, except for a snowman who has nothing to object to.
"Let's go in and get the heat again," Blue says flirtatious.
A long day is over and finally Rasmus and Blue sleep under Magic's watchful gaze.
**❤**
A new day has begun for the two young lovers.
Couples in love can be pretty boring company for others than themselves.
It seems that Brooke agrees with this assessment.
What should I say?
**❤**
While Rasmus is at work, Blue starts writing a novel.
When time feels long, she finds the violin.
Finally he is home again.
**❤**
Rasmus invites Blue on a date to a well-known restaurant.
They serve predominantly seafood, but Rasmus managed to spot a single vegetarian dish.
He is not much for fish, although some vegetarians consider it to be permissible food.
Blue orders a small seafood dish and they order some red nectar because it's Rasmus' favorite drink.
Rasmus sends Blue a compliment. She looks enchanting in her beautiful blue dress.
"I will do anything for you Big Man," she replies flirtatious.
Initially, however, she has to find the toilet.
Rasmus is sitting anxiously waiting … maybe more for Blue than for the food?
"Hi Big Man! I discovered a hidden room on my way to the bathroom, shall we have some fun?"
Of course, Rasmus is always involved in some fun … but now the food is coming.
"Cheers! Beautiful maiden." he says, solemnly raising his glass.
"Oh they flatter me, my lord." Blue replies shyly.
Their play is interrupted when a waiter asks if the food tastes good.
Rasmus empties his glass annoyed at the interruption.
There is not really room for anyone other than Blue in his world right now.
What was it you told about a hidden room?" he asks Blue.
"Come with me Big Man, I'm not hungry anyway."
The hidden room is a more detailed description of a wardrobe.
But anything can be used when one is in need of finding some privacy.
"This is almost as much fun as botanizing." says Rasmus with a suppressed laugh.
They find their way back to their table without their eyes dropping each other.
"We'd better eat the expensive food." says Blue
"The food is probably cold now … and I have something I have to say to you" Rasmus says seriously. "Please Blue, I can not bear to lose you again."
"You're not going to lose me Big Man … I'm yours forever."
Their wedding takes place without ceremonies, but Rasmus could never wish for more.
"Let's drop the food and go home." whispers Blue.
**❤**
Their stay in the hidden room has consequences and one morning Blue has some news to tell.
"Hi Big Man, I just found out I'm pregnant. We're expecting a baby."
"A baby?" says Rasmus hesitantly.
"Oh, Blue I'm so happy….. We are expecting a baby!"
His life can not get much better now.
**❤**
The sky is bright clear and blue and Rasmus and Blue make another snowman together.
In this moment, everything is perfect.
He has a mistletoe…..
… and a wonderfully beautiful wife with a baby bump on her stomach.
**❤**
The baby thrives and soon Blue has grown out of the tight sexy corset.
"Our baby is kicking Big Man, you can feel it here," Blue says one morning.
Rasmus gently lays the palm of his hand against the Blues' bulging baby bump.
"You're absolutely right, Blue. I can feel it clearly."
"Is everything going well? Are you okay?" he asks carefully.
"You've always been such a sweet attentive guy, Big Man … Don't worry, I'm fine. answers Blue.
Maybe there's a reason for Rasmus' uneasiness, because he can not help but notice that Blue often has a bad nausea.
Rasmus has picked up a glass of water. From inside the bathroom, he hears Blue's loud noises.
She does not seem to be feeling fine.
He wants to spoil her with a delicious pie.
Blue has settled into the large soft armchair. She's found a book about knitting.
Blue loves to read, but knitting also requires practical exercises, so she quickly gives up her venture.
Oh! Now this damn nausea is returning.
After another trip to the bathroom, Blue continues to write further on her novel.
Rasmus takes a perfectly baked blueberry pie out of the oven.
"Hi sweetie, I made a blueberry pie for you … I think you will like the fresh fruit in the pie." says Rasmus
"Blueberry pie sounds delicious." answers Blue
Shortly after, Rasmus goes to work.
Blue continues her writing, under Brooke's watchful eye….maybe she will pick up the violin?
"The novel is finished, what should I do now?" asks Blue.
"Pick up the violin!" Brooke replies with an eager meow.
Instead, Blue picks up a piece of blueberry pie. "
It is really delicious! she thinks as she eats the cake with great gusto.
To Brooks' unreserved pleasure, Blue then finds her violin.
Brooke sings happily to the rising and falling tones.
**❤**
Blue has fallen asleep on the couch and Brooke is enjoying her company.
When she wakes up, she picks up a new piece of pie and turns on the television.
The annual Sims Award Show has just started.
The evening's host welcomes the audience and TV viewers.
One of the prizes goes to 'Scientist of the Year' and Blue sees a lady with a strange hat appear on the screen.
She waves happily to the audience as she tells how grateful she is.
As the scientist starts on her thank you speech, Blue has fallen asleep again.
Maybe it's the many pieces of cake that have made her tired.
This is how she sleeps for a long time while more prizes are awarded on the show.
She wakes up when Rasmus walks in the door.
"I'm sorry Big Man, I guess I need to get some sleep," Blue says, after which she goes to bed.
Rasmus looks at the screen from a distance.
It looks like it's a Sims Award Show going on.
Of course, actors, writers and other people unknown to him are all the winners. There is not even a master chef, so Rasmus quickly loses interest.
By the time the show ends, he is immersed in a book.
Blue is still asleep, with Brooke as a bedmate.
Rasmus reads and does not pay attention to television.
When Blue is still asleep, he decides to go for a walk.
Rasmus gives his old friend Martin a visit. He finds him in the garden
"Rasmus! What a surprise! How are you?" Martin asks kindly.
"I am feeling fantastic!" Rasmus answers. "I have married Blue and we are expecting our first child, I would like to invite you to a dinner where you can meet her."
"Did you get married?" asks Martin surprised.
Martin invites him for some food. Rasmus greets Tusnelda briefly, but she seems to be very busy writing an article.
Incidentally, there little toddler would very much like to chat with him. She is the most charming creature he has met in a long time.
Blue is fresh and awake when he gets home and Brooke does not leave her side.
After a few hours, they sleep again, with Brook in between.
It's not just Rasmus who has fallen for Blue's cheerful personality.
**❤**
The days are full of happy repetitions.
Every morning Rasmus rejoices in waking up with his beautiful woman.
Rasmus happily takes to work in safe reassurance that Blue is waiting for him at home.
Blue seems happy. She spends her day writing and arranging household chores.
The sky is bright blue and the future looks bright.
**❤**
In a secret place
Somewhere Magic is sitting and watching everything.
"Yes, I can imagine … men's fantasies are so predictable."
"Oh, he's such a dear romantic lad."
"My dear! They are so cute together."
"What do you think I should do about it all?"
**❤**