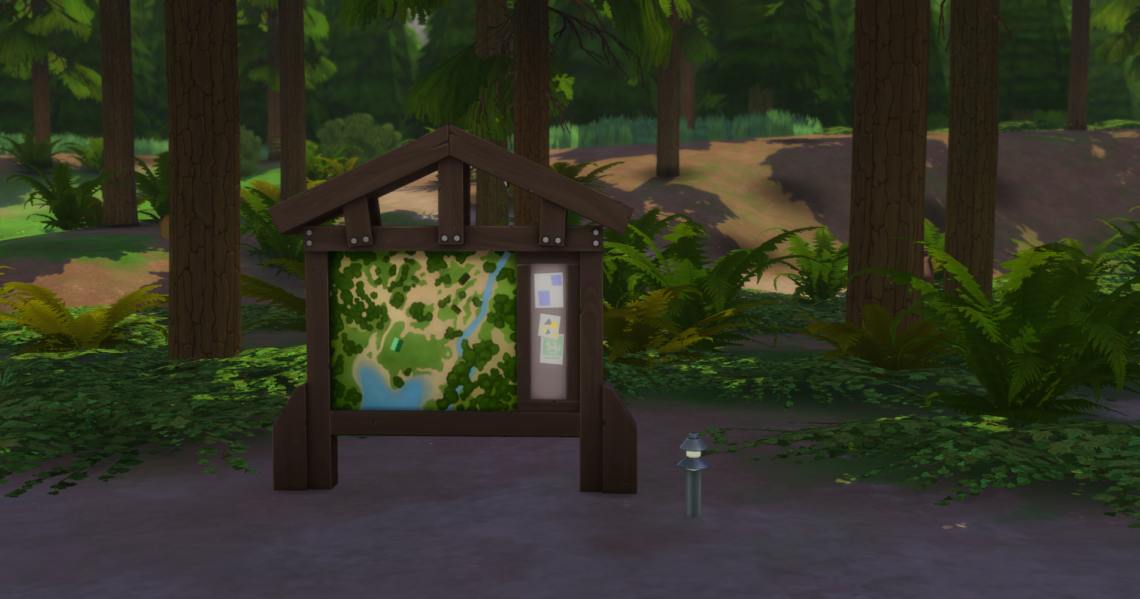 Tusnelda gives Trix a hug … First day of the holiday and now I want to go to the river there and fish. Maybe you can explore the cabin in the meantime?
Trix starts by giving the surroundings a thorough study.
The river runs close to the house …
Tusnelda finds a fishing rod. Peace and vacation that is life.
By the cabin, peace is over … a large furry bear reaches its paw for greeting.
Go away your big crumb! Otherwise, you must be allowed to feel my teeth and my claws hiss Trix bravely.
The bear looks wonderingly at the little hissing monster … what a welcome!?
With satisfaction, Trix watches the bear go away.
Tusnelda has finally caught her first fish. Even though it is small, it does not diminish her joy.
In the distance, she sees the bear retreating, but of course she has no idea about the drama that has just ended.
The next moment, she's busy catching some insects….
…..therefore, she also gets pretty startled when the bear suddenly stands in front of her. She unkindly asks him to leave her alone.
It must indeed be difficult to be a bear in this forest.
Tusnelda finds a kiosk where you can buy some necessities.
Tusnelda has purchased a book on herbalism. Now she has found herself a quiet corner where she can read and expand her knowledge.
Trix is also in the process of expanding his knowledge of the flowers. His nose is an extremely effective tool.
Now he wants to see what else nature has to offer.
At the cabin, Tusnelda has started preparing her lunch.
Trix sees with satisfaction that Tusnelda has no intention of serving grilled fruit to him.
While Tusnelda is eating, she has a deep conversation with Trix. He listens patiently … well he can hear that this herbalism interests her a lot.
After lunch, they both resume their studies.
Tusnelda has just discovered some interesting unknown flowers.
Now she's being approached by a round, bearded guy.
He's probably friendly enough, but Tusnelda does not like strangers and the forest seems to teem with them.
Is he pursuing her?
Fortunately, it looks like he chose a different path.
In addition to strangers, there are also many insects in the forest
Tusnelda starts collecting them.
When darkness shows, the luminous insects appear.
Tusnelda can easily find them in the dark…..
… and she continues her collection until it gets dark at night.
Now Trix chooses to turn his nose home to the cabin.
It has been a long day and now it should do well with a little to eat.
It's good to see you Trix, I just got the food ready!
Tusnelda does the dishes while Trix eats with good appetite
Shortly after, they both sleep.
An eventful day is over, but tomorrow comes new day.