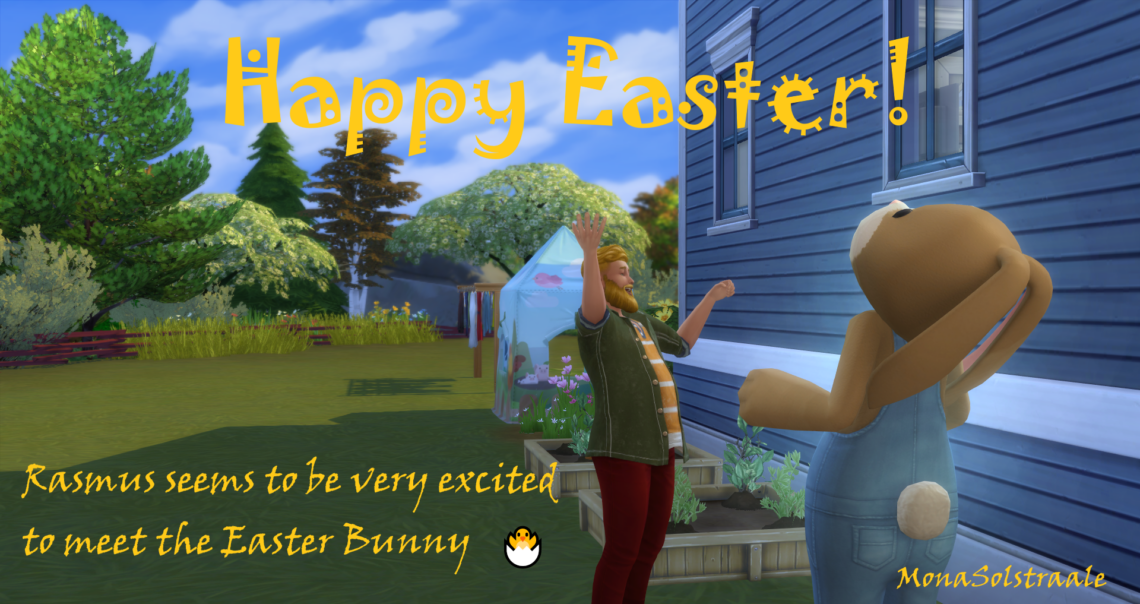 A brief status update for my readers
It seems that the next chapter is once again long overdue. I've been playing quite a bit with the new Growing Together expansion pack. In particular, the infant Andy has led me astray…. He is adorable.
While I ponder whether and how to incorporate all the many pictures from the last weeks playthrough into the story, I take a short break.
Infants can be quite demanding for the sims player and the tired parents 😅
I wish everyone a nice Easter holidays 🐥🐣